Family-Based Treatment–Not Just For Teens–For Adults Too!
Family-Based Treatment (FBT) is the leading evidence-based treatment for teens with anorexia nervosa and bulimia nervosa. One of the common misbeliefs I hear is that it's "only for kids or younger teens." However, I think it has much wider applicability. In fact, I would say that my FBT training has significantly improved my effectiveness in treating eating disorder patients of all ages.
How FBT Works
While there have not been studies of FBT that pull it apart and pinpoint the elements that drive its success, I have a few theories. One of the key underpinnings of FBT is meal support. People with eating disorders experience such crippling anxiety before, during, and after meals that it is no wonder they would do anything they can to avoid eating. When the brain is in a state of overwhelming anxiety, a person with an eating disorder cannot make logical decisions about what to eat—or even to eat. And yet, without eating there can be no recovery. Treatment centers understand this—providing regular meals has been the mainstay of residential and partial hospitalization (PHP) eating disorder treatment for some time. FBT is the in-home parallel to this treatment.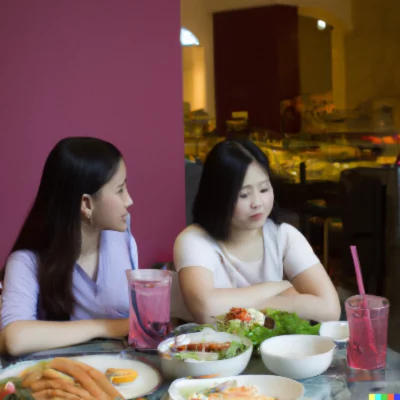 In FBT, parents are charged with nourishing their teens back to health by providing regular nutrient-dense meals and preventing purging, excessive exercise, and other eating disorder behaviors. Parents plan, prepare, serve, and supervise meals and after meals if purging is an issue. They make all the food decisions. They sit with their struggling child during those terrifying meals and help their teens cope with eating amounts sufficient for them to get well. Over time they return control to their teens, building their capacity to fight the eating disorder on their own.
It takes effort and time to change brain pathways that have made eating a scary experience. For this reason, even those patients with eating disorders who go on to higher levels of care usually don't remain there long enough to develop the autonomous ability to eat enough to sustain recovery. They often continue to need meal support for some time after more intensive treatment.
FBT for Adults
I think FBT has applicability that spreads wider than just children and teens. There is preliminary evidence of its successful use with transition-age youth up to age 25. Many parents have reported successfully using it with their college-age children with eating disorders. I have used it with this age and the primary variation is that the young adult plays a bigger role in their own treatment. They must agree at least in theory to accept their parents'—or other caregivers'—support. The young adult may choose who will support them during meals. Some, for example, may have a college roommate provide support. Some parents do meal support via FaceTime when the young adult lives far away.
I should clarify that FBT is a manualized evidence-based treatment. To be done with fidelity it must comprise certain components, including a therapist who guides the parents in organizing their strategies to fight the eating disorder. Parents refeeding their child without a therapist's oversight often state they are "doing FBT". In this case, it is more accurate to say they are providing FBT-informed or carer-supported feeding. Regardless of the words we use to describe this support and whether or not a therapist is involved, I think it provides a core benefit that we can expand to other populations.
Our Experience with FBT for Adults
These principles can also be applied to adult treatment. I personally have supported an adult who was in PHP during the day and needed more support with meals outside of treatment hours. I applied the skills I learned in my FBT training to provide meal support to this person. It worked just like it did with teens. Obviously, this adult was an active participant in their recovery who asked for my support. This does not mean that I did not encounter the same kind of anxiety and resistance that parents meet around meals.
Take another case —a 20-something patient who still lives with her parents. She has been doing so much better since she asked for help, trading in the restrictive foods she had been eating on her own for several years for family meals prepared by her parents. Or the case of a college student who gets support via FaceTime from her parents who live in another city. When working with young adults with eating disorders who are in loving relationships, we often work to help their significant others develop strategies to support them during meals.
My experience is not unusual. Many other FBT-trained clinicians report success with providing FBT-informed treatment to people from all walks of life. One dietitian has reported great progress working with an employed single adult who moved home to live with his parents so they could support with meals. Sadly, previous providers had pathologized his moving home as a sign of enmeshment. One therapist shared, "I am doing FBT with a 79-year old. She is now in phase 2. She can now go out on dates—she just has to send pictures of her food to her adult children who are taking charge of her recovery and have been in charge of plating her food."
Many have realized that in-home meal support is a common need for patients, and naturally, it is starting to become a big business with several treatment programs now providing this service. Offered as a service, this individualized meal support can be very expensive. Far more convenient, cost-effective, and loving is meal support provided by parents, other family members, or significant others.
Asking for Help as an Adult is Brave
I personally see it as a sign of strength when an adult admits they need more help. There is no shame in needing meal support during your recovery no matter what your age. Moving back home to live with family for support is nothing to be embarrassed by. This disorder robs people of their ability to make decisions around food—outside support is needed by definition.
If you struggle around mealtimes with deciding what to eat, only feel safe eating a narrow range of food, have been struggling to make progress in your recovery, or cannot manage urges to purge after eating, you are not alone. You may benefit from the addition of meal support. It may feel scary or embarrassing to ask for help and you may worry you are being a burden. But asking for help is a brave step and you will likely find that there are some people in your life who can do this for you. It sometimes requires a little creativity, but you may find that it makes a big difference in your recovery.
The short answer is: FBT can be for people of any age.
Get Help With an Eating Disorder in California
EDTLA therapists can provide FBT to adults as well as teens located in California. We also provide individual eating disorder therapy for college students in California.
Contact us now to get help right away.
Sources
Chen, E. Y., Weissman, J. A., Zeffiro, T. A., Yiu, A., Eneva, K. T., Arlt, J. M., & Swantek, M. J. (2016). Family-based therapy for young adults with Anorexia Nervosa restores weight. International Journal of Eating Disorders, 49(7), 701–707.
Dimitropoulos, G., Freeman, V. E., Allemang, B., Couturier, J., McVey, G., Lock, J., & Le Grange, D. (2015). Family-based treatment with transition-age youth with anorexia nervosa: a qualitative summary of application in clinical practice. Journal of Eating Disorders, 3(1), 1.
Dimitropoulos, G., Landers, A. L., Freeman, V., Novick, J., Garber, A., & Le Grange, D. (2018). Open Trial of Family-Based Treatment of Anorexia Nervosa for Transition Age Youth. Journal of the Canadian Academy of Child and Adolescent Psychiatry, 27(1), 50–61.